Marriage proposals, elopements, intimate weddings, rings
We design unforgettable marriage proposals and elopements in the Alps. A sublime combination of romance and adventure, rolled into one.
Making the most of nature.
Our sister agency, Above & Beyond Gemstones will source the perfect stone and help you design the engagement ring of your dreams – so don't forget to ask for our help on this too.
YOUR PROPOSAL, YOUR WEDDING, YOUR RING, YOUR WAY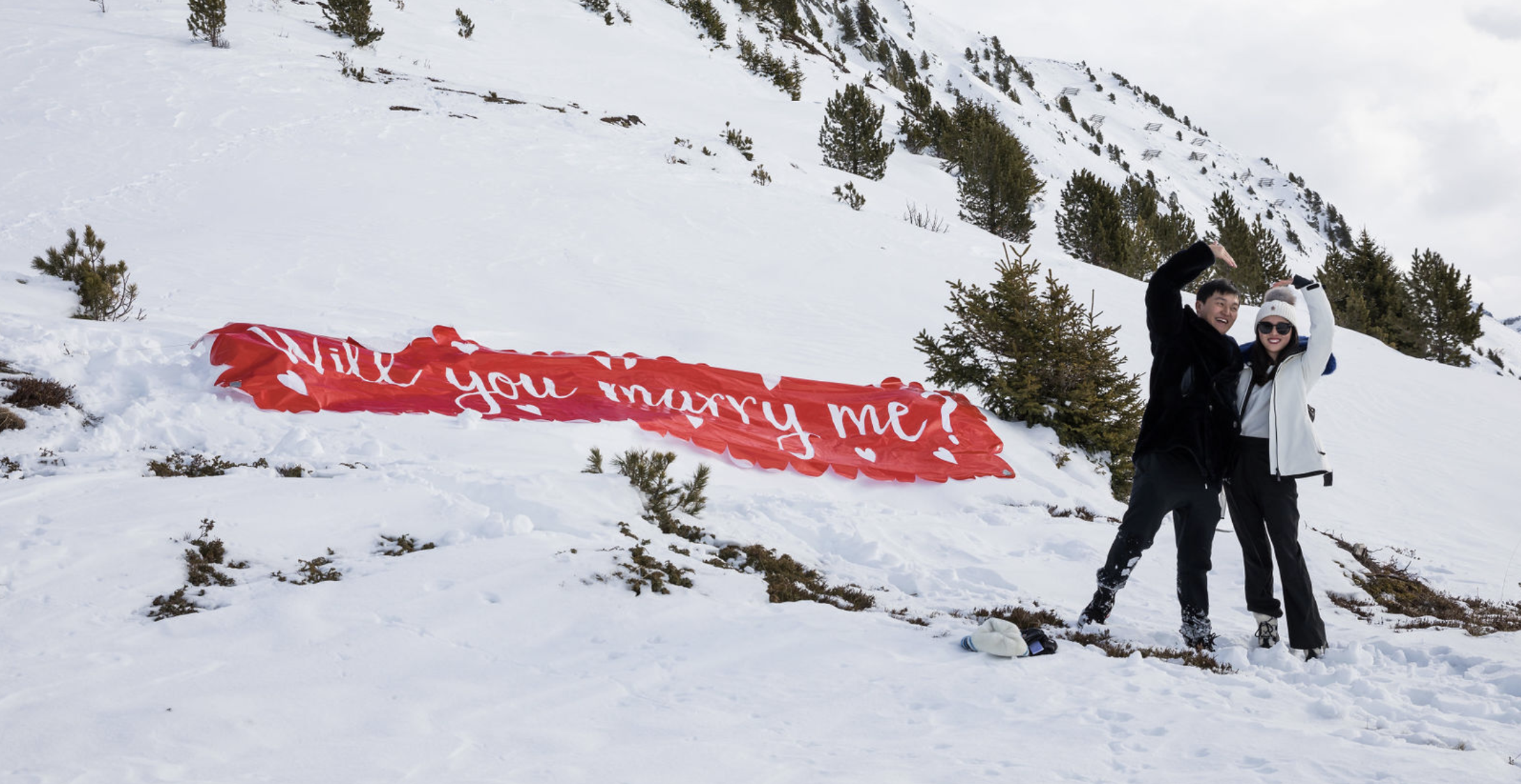 Proposals, elopements and wedding ceremonies with a difference
We design unforgettable marriage proposals, elopements and intimate wedding ceremonies in the Alps. A unique balance of romance and adventure on the top of a mountain.
No town halls, cheesy music, or embarassing family, Above & Beyond marriage proposals and wedding days are about pure enjoyment. We blend adventure and romance together, your day will not be boring and it will not be 'traditional' it will be your special day, designed by you for you. Dog sleds, helicopters, paragliding, alpine horns, champagne and caviar, snow covered altars, epic views, heliskiing and hiking –  nature and love at one for your special day.
Be bold and organise your special day the way you want it – not the way others expect you to have it.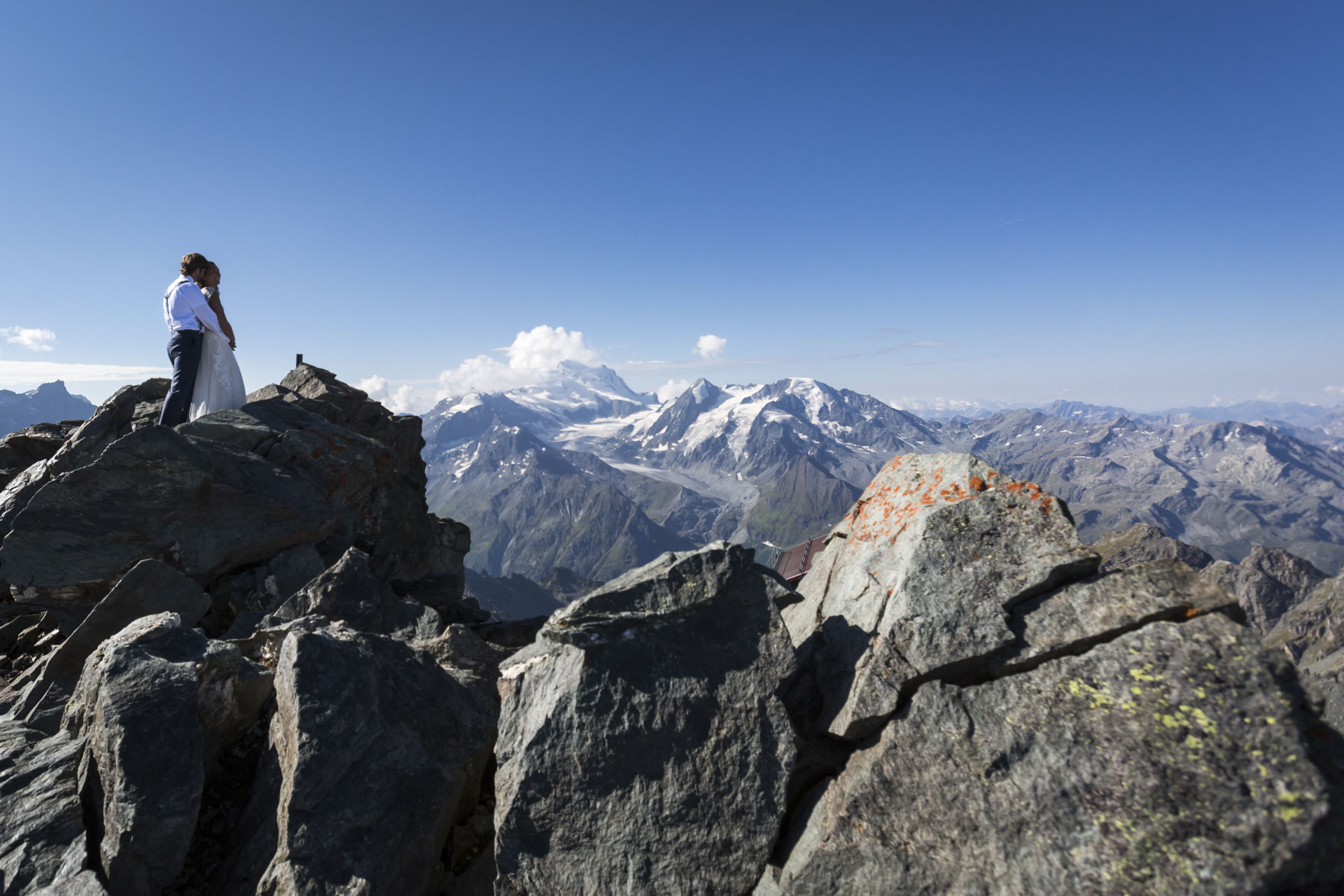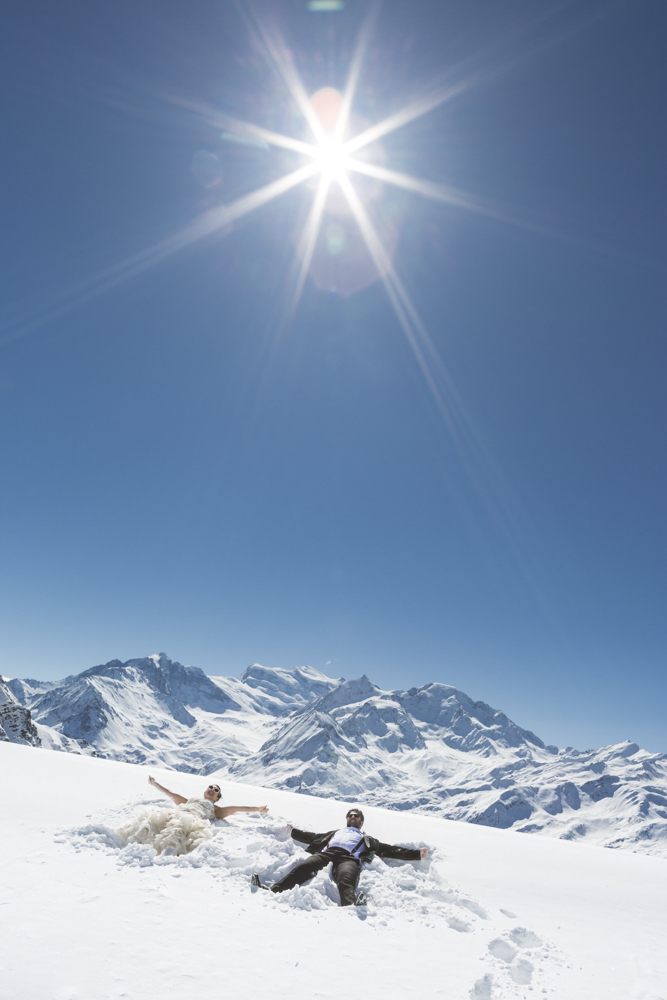 We do all the admin and planning, leaving the enjoyment for you
Selecting the stone for your engagement ring, organising the legal marriage in a foreign country, constructing a cross on a glacier – nothing is too much for us.
Our main focus is making sure you enjoy your moment.
We can do all of the planning for your day, or we can help you plan your day, whichever works for us. Our sister agency, Above & Beyond Gemstones will help you find and /or design your dream engagement ring.
Sourcing a rare pink diamond to go in the ring, proposing on a cliff you can only fly to, getting married in the sky while paragliding  – nothing is too much to ask.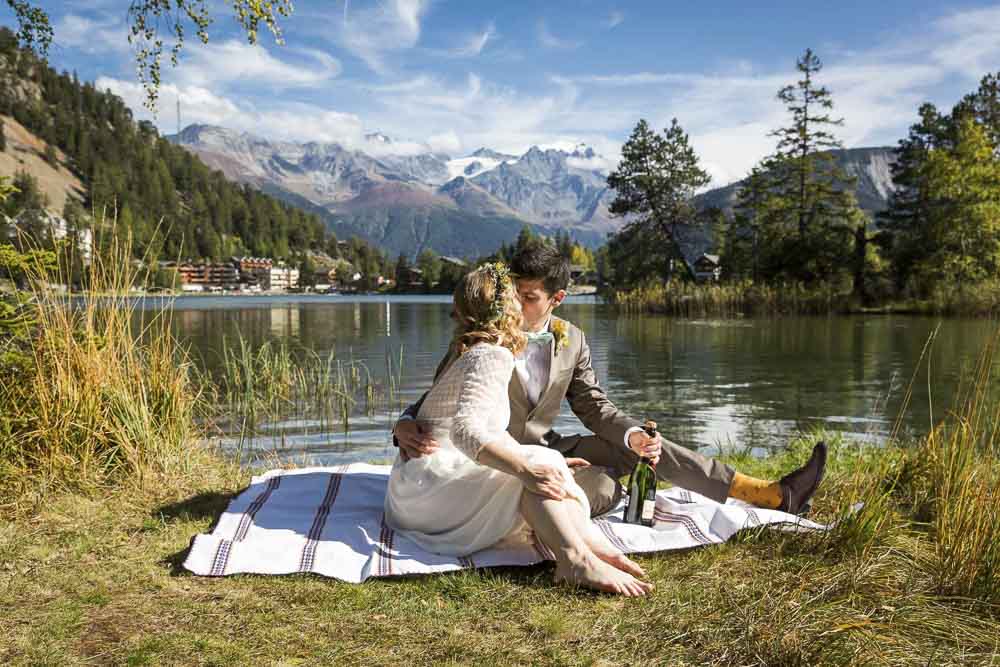 Your special day, however you want it, with whoever you want
Elopements and intimate weddings in the Alps are the best way for a bride and groom to enjoy their special day – no need to 'entertain' a mass of guests and family, no need to get on the waiting list for a wedding venue. Your alpine wedding will be choosen and designed by you, as and when you want it.
Thanking your 'third cousin once-removed', who you only ever met once at a funeral for coming to celebrate your big day with you, is not what we are about…
Your Above & Beyond wedding day, will be your special day, spent with your most loved and cherished friends and family – we guarantee you will not only have fun but also have time to absorb and enjoy every special moment of your day with the person, or people you want to spend it with.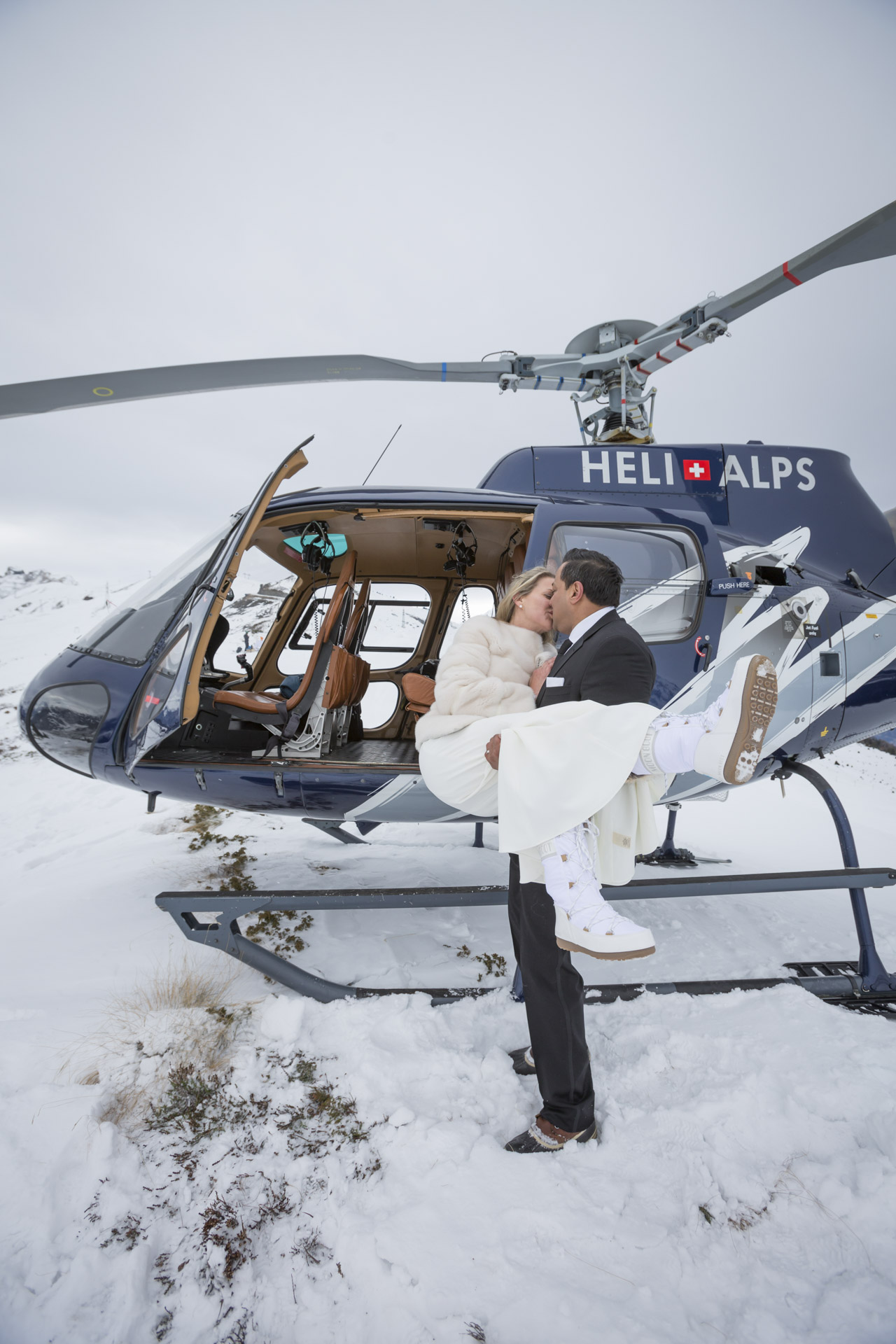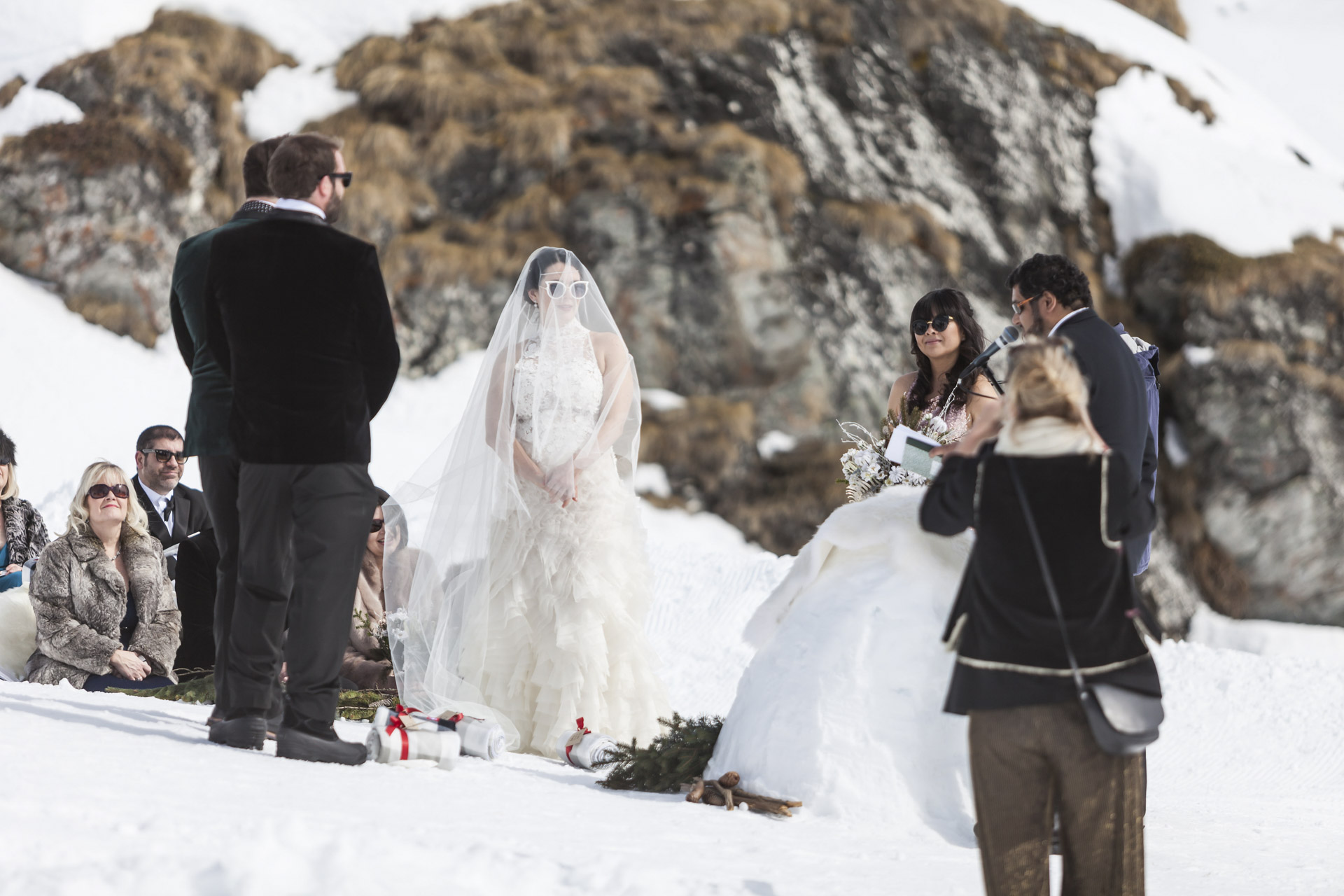 Capture your special day on video, for you to watch back whenever you want
Your proposal, your wedding, your way
Ensuring your special day is everything you ever dreamt it would be, and more
Engagement rings
Our unique gem hunter service will find the perfect stone for your engagement ring
FLY TO FAR AWAY PLACES
Finding the best spot and making it happen – in Verbier, Zermatt, Crans Montana and more
CEREMONIES IN NATURE
Nature is the world's best backdrop for a proposal or a wedding ceremony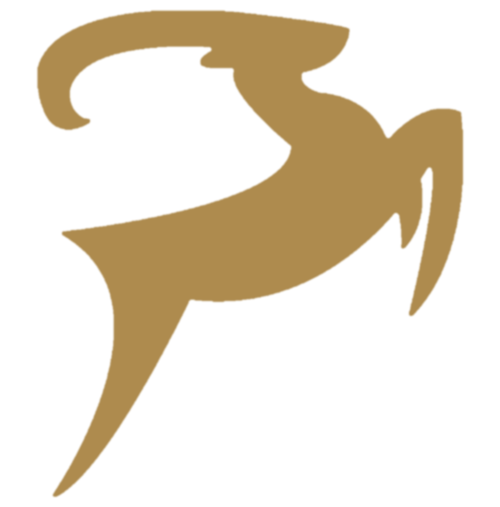 Get in touch now to organise your holiday, proposal, alpine picnic, adventure or experience with Above & Beyond LUXE